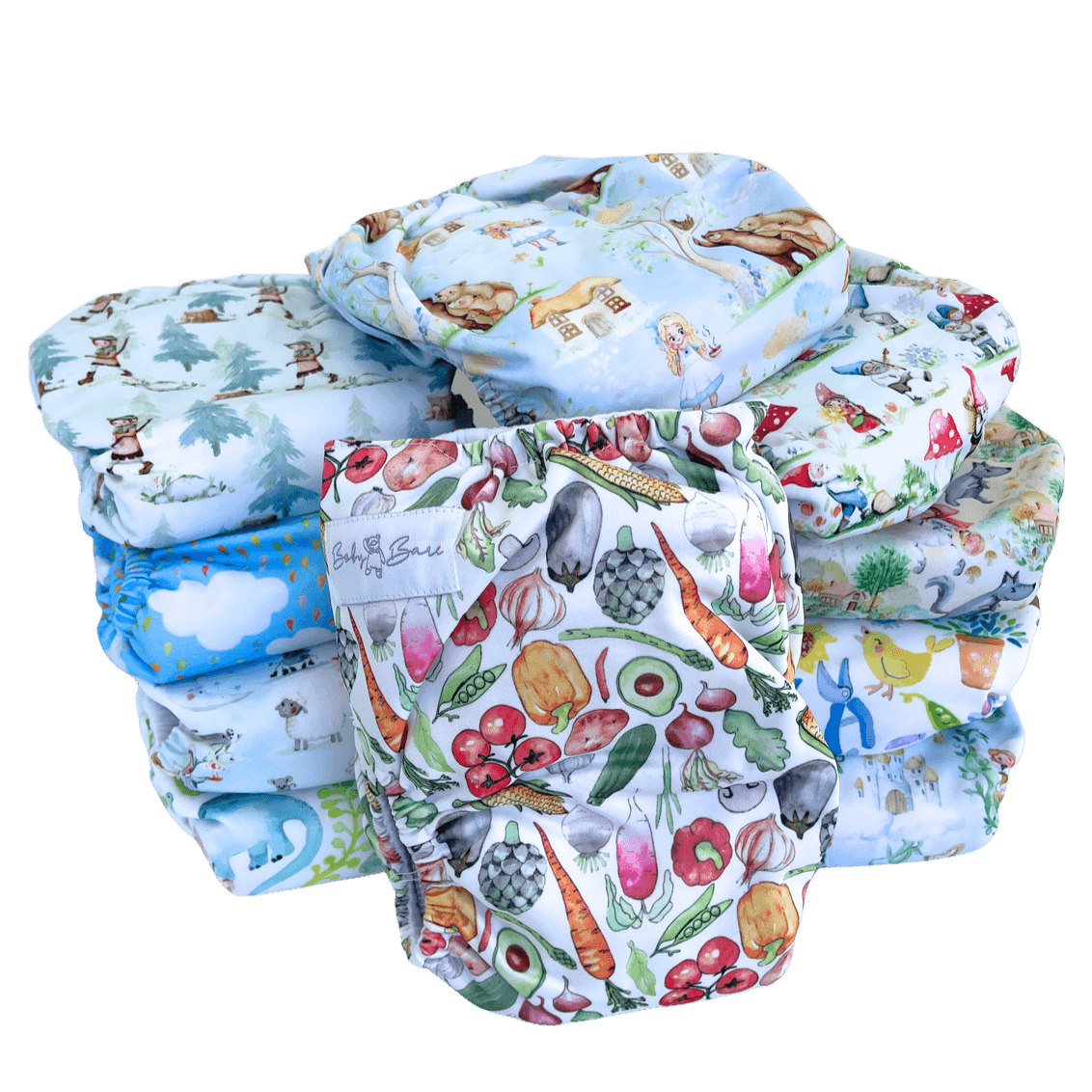 Choosing the Baby Bare print range
Making beautiful cloth nappies isn't always easy. Whilst choosing the prints can be really fun, it's also a difficult process to create that perfect collection. At Baby Bare we have always been about happy nappy prints that both babies and parents love.
I was recently asked how we decide on the prints for our nappies. A few people have commented that they love that we have avoided the trend of mustard and brown, offering a range of beautiful colours and illustrations in our collections. Whilst I love some of the more muted colours, I am more of a fan of bright colours and detailed illustrations and this shows through in our collections. 
As a mum, I have used cloth nappies on three babies and the stage I particularly loved was when they were able to have a say in the nappy they wanted to wear. What I learnt was that babies and toddlers like to wear things that are within their interest and they can relate to. Having cloth nappies with animals or food on them created fun conversations and learning experiences. Having their favourite nappy in the wash sometimes led to tears. 
So when I choose nappy prints I'm always thinking about what kids would like to wear, what interactions a print might lead to between a caregiver and a child and of course, what simply looks fabulous on fabric. Our most recent Story Book collection features so many stimulating prints that will be fun to talk about and enjoy. The Veggie Garden print by artist Sally Gregory is the perfect print to talk about food and learn to name different vegetables. What better piece of artwork could there be to pop on a smock or bib. 
The artwork we use in our nappies is also a connection Baby Bare has with other working mums. All our artists are Australian women and we love to promote their work and celebrate their talent by including their artwork on our products. When working with these women we mostly let them take the lead and draw or paint from the heart to create stunning pieces that are sure to engage parents and children alike. 
We've always aimed to have lots of prints to choose from, allowing for different tastes and ensuring that a full collection of cloth nappies can have a huge range of prints with out needing duplicates. We currently have over fifty different prints in stock to choose from ensuring we have one of the biggest offerings in the cloth nappy market.