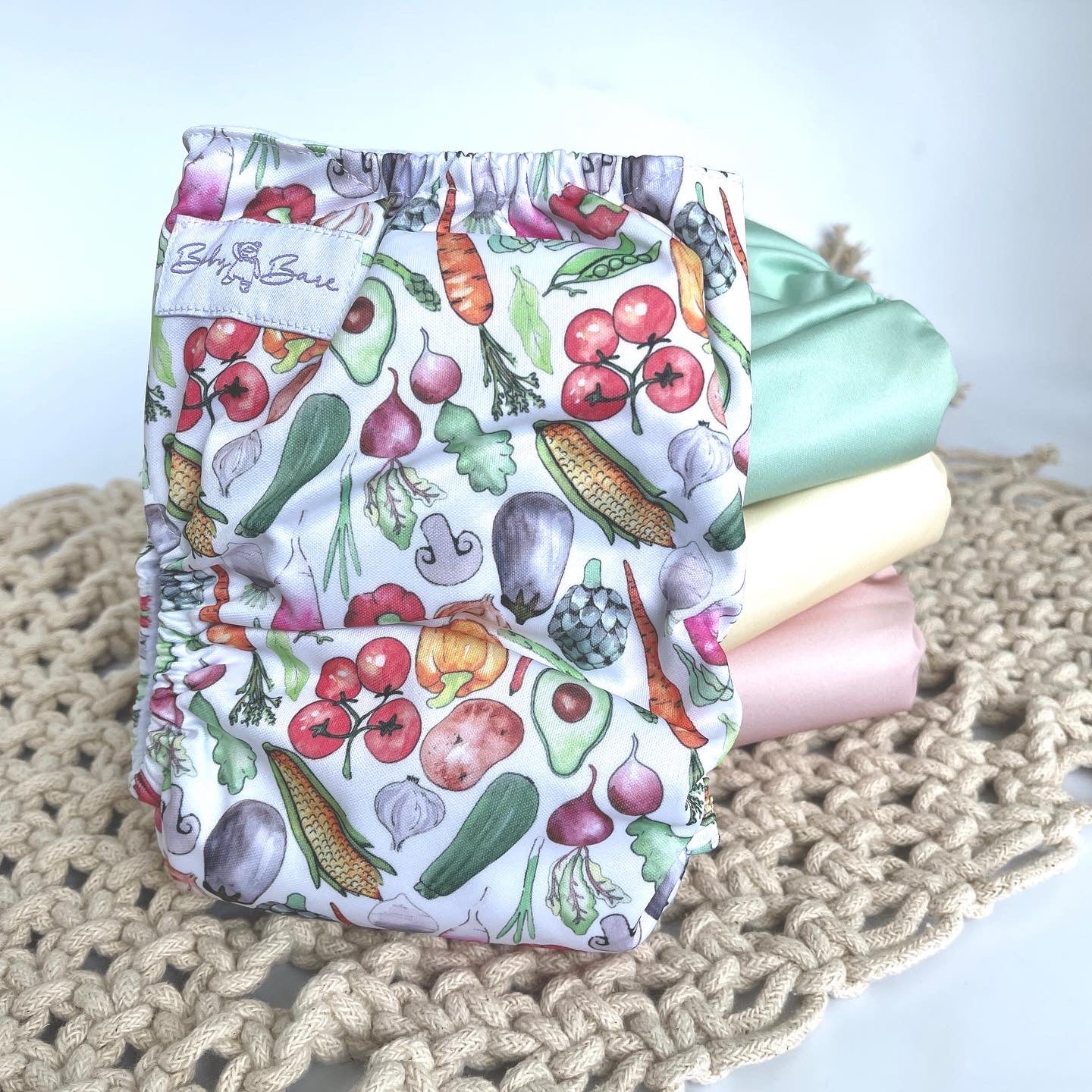 Choose reusable and save!
Cloth nappies, also known as reusable or washable nappies, are becoming a neccessity for young families who want to save money. Many household budgets are stretched and some parents are unaware that there is a huge savings to be had. While disposable nappies may seem like the more convenient option, they come with a significant environmental cost and can also be expensive in the long run. Cloth nappies are no longer what they once were. They can be purchased to look like a disposable in style that you simply wash and reuse with no assembly. 

Cloth nappies may seem like more work but they can actually be very easy and save you thousands. You also do not need to use cloth nappies full time. Even using them on the weekend, or just a few nappy changes a day can make an impact on both your family budget and limiting waste.
While the upfront cost of cloth nappies may seem high, they are a more cost-effective option in the long run. Disposable nappies cost approximately $40 a week depending on the age of your baby, how often they are changed and the brand purchased.  Cloth nappies however, can cost as little as $300 for a full set that can last from birth to toilet training. Parents should also check their local council to see if there is a rebate available for purchasing cloth nappies or other reusables which will increase your savings. This means that using cloth nappies can save you over $2,000 over the course of your child's nappy-wearing years.

With Baby Bare nappies you do not need to buy new sizes as your child grows. You can adjust the nappy to fit at different sizes using the adjustable rise and waist snaps. 

Swim nappies are another considerable cost to parents. Cloth nappies can be used interchangeably as a swim nappy or you can purchase a swim nappy that can be used every time your baby swims - saving hundreds in disposable swim nappy costs. 


If you plan to have more than one child, cloth nappies can be reused for each child, saving you even more money. This means that the upfront cost of cloth nappies can be spread out over multiple years and multiple children making them an even more cost-effective option. 
Tips for saving money with cloth nappies
Before investing in a full set of cloth nappies, consider starting with a trial pack. Many cloth nappy companies offer trial packs that allow you to try out different styles and designs to find the one that works best for your baby. This can save you money in the long run by ensuring that you don't invest in a full set of nappies that don't work for your baby.
Use Cloth wipes
Invest in a set of cloth wipes which you can wash with your cloth nappies. Cloth wipes are more effective at cleaning and can be used for nappy changes or general clean up. Disposable wipes add to the overall cost of raising children and can be easily replaced with our cloth system. 
3. Buy in Bulk
Many businesses offer bulk discounts or pack prices. Try to save up a few weeks or use AfterPay to buy in one go. This could save you as much as 30% or more on the cost of setting up your cloth nappy stash.